Asbestos Abatement Supervisor
The Snyder Environmental Asbestos Abatement Supervisor is responsible for supervising crew members during performance of asbestos, mold, lead and/or other Regulated Waste removals while adhering to company policies and procedures regarding remediation. This includes running projects of various size and scale while appropriately monitoring crews and customer relations.
The individual will participate in required industry training, update certifications, and maintain fitness levels as required for the environmental field. The individual will also adhere to EPA, OSHA and local requirements regarding safety, hazardous materials handling, etc. Other qualifications and responsibilities might arise as deemed necessary by circumstances.
Maintain current Asbestos Abatement Supervisor certifications for Arkansas, Tennessee, Texas or Oklahoma.
Be able to communicate effectively with field workers, safety managers, operations managers, surveyors, estimators, and project managers to ensure that projects are completed in a timely fashion.
Conduct field safety meetings
Communicate project expectations to work crew members, bilingual is a plus.
Keep an organized file for each project including any correspondence, receipts/invoices, and any other crucial documents.
Meet all project deadlines
Be able to wear a respirator and personal protective equipment.
Perform occasional heavy lifting (up to 50lbs)
Ensure various maintenance tasks are routinely and efficiently completed.
Successfully pass a pre-employment drug screen, background check, e-verification process and a physical exam.
Be available for overtime.
Must possess Asbestos Abatement Supervisor certification
3-5 years of experience in the Asbestos Abatement field
Must be able to travel to various construction site locations
Must possess a valid driver's license
EPA, OSHA and local hazardous materials policy knowledge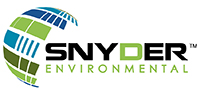 Must be available for overtime.